Italians battle to return home from UK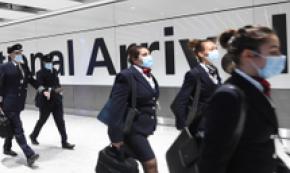 ROME -- Thousands of Italians were struggling Thursday to return home from the UK for Christmas after flights between the two countries were temporarily banned by the Italian Government due to concern over the new strain of Covid 19 discovered by British health authorities.
 The Italian Foreign Minister and Transport Minister Wednesday signed off new legislation which will allow the repatriation of some of the Italians stranded in the UK -- they will have to take a test before and upon landing in Italy and also quarantine for 14 days. Messaggero reported that as many as 40,000 Romans are in London hoping to return to the Eternal City, many of them young people working or studying in the British capital.
 The skies between Italy and the UK were open again Thursday, but Christmas in Italy will remain a dream for many as it is unthinkable that the few BA, Alitalia and Easyjet flights will bring everyone back home in time, Italian diplomatic sources say.