Four Egyptian spies charged with brutal murder of Cambridge student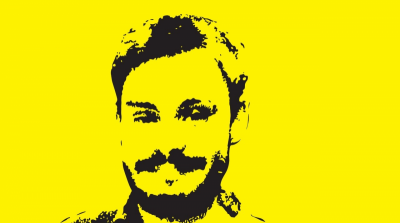 ROME – Italian magistrates charged four Egyptian intelligence agents for the "abject and futile" murder of Cambridge student Giulio Regeni who was tortured to a slow death in 2016 by the Cairo spies who used knives, clubs and boots to cause him "acute physical suffering,"  judicial sources said.
The four Egyptian National Security agents will be tried in absentia in Italy, Rome chief prosecutor Michele Prestipino told a parliamentary commission of inquiry into the slaying of the Italian PH.D. student, who was arrested in Cairo Jan. 25 2016 and his body was dumped on a highway connecting Cairo and Alessandria Feb. 3, 2016.
"Everything possible has been done to determine all responsibility – we owed this to Giulio and to being magistrates of the Republic," Judge Prestipino said.
The four men charged were identified as Gen. Tariq Sabir, Athar Kamel Mohamed Ibrahim, Uhsam Helmi and Maj. Magdi Ibrahim Abdelal Sharif. Sharif is charged with personally having carried out the torture on the student, according to evidence from witnesses who spoke to Italian investigating magistrates.
Also embroiled in the affair is former Italian Prime Minister Matteo Renzi, who told the parliamentary commission "if we had been informed before Jan. 31 we could have done more." However Italian foreign ministry sources were quoted as saying Renzi's office was informed of the disappearance of Regeni as early as Jan. 25.
 Italy withdrew its ambassador from Cairo over the affair but successive Italian governments have stopped short of a major confrontation with the Egyptian military-backed regime for fear of losing massive contracts awarded to Italy energy giant ENI.
As many as five eye witnesses to the affair gave evidence to magistrates. One said that they "saw Giulio lying manacled on the ground with signs of torture on his back,"
 "I worked for 15 years in the National Security headquarters where Giulio was killed," he was quoted as saying by Fatto Quotidiano newspaper.
 "It is a villa that goes back to Nasser's times, used since by investigative units. On the first floor is room 13 where foreigners suspected of plotting against national security are taken. I saw Regeni with agents and officers Jan. 28 or Jan. 29 … he had signs of torture on his chest and he spoke in Italian. He was delirious, he was very thin. He was lying on the ground face down, handcuffed. Behind his back he had scars, even though years have passed I remember that scene. I recognised him a few days later from photos on the newspapers and I understood it was him."
 Italian judicial officials said obstruction by Egyptian authorities had prevented Italian investigators from determining the responsibility of 13 other suspects in the case.
 jp