Italian Prime Minister denies defying anti-Covid rules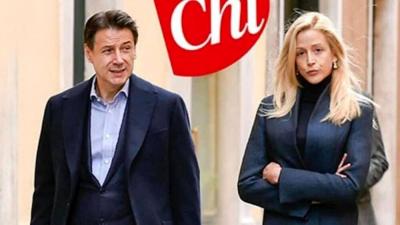 Italian Prime Minister Giuseppe Conte with partner Olivia Paladino
 ROME – Palazzo Chigi has strongly denied allegations published on scandal site 'Dagospia' claiming Prime Minister Giuseppe Conte and his girlfriend broke anti-Covid rules by having dinner in a restaurant near the Montecitorio parliament building on Oct. 31, political sources said.
 Dagospia published an audio message on Tuesday claiming Mr Conte was out for dinner with his partner at the end of October in spite of the government decree banning restaurants from opening beyond 6 p.m.
 In the audio message, the witness does not claim to have seen the premier but "the girlfriend of our President Conte leave the room where she was eating to go to the bathroom" at Achilli enoteca in the Piazza Montecitorio area.
 Palazzo Chigi was quick to slam the claims as false - "The last time the Prime Minister dined in the restaurant indicated by the alleged witness dates back to the end of September. The other news reported in the audio communication is also completely false and defamatory. It is false that on the evening of October 31, President Conte's security detail was stationed in front of the restaurant and it is false that President Conte's car is an electric Audi."
 The audio transcript alleges "a friend of mine" who lives nearby was looking for a place to park and recharge her car, but noticed that Mr Conte's car was parked at the charging point she usually uses.
 The woman's suspicions only grew when she entered the nearby famous wine bar, whose owner she knew, only to be told to go away.
  "And she told him – What do you mean I should go away? But you should be closed because at this time your store must be closed, or in any case operate only for take-away. Who's inside that I shouldn't see?" the audio message said.
 While arguing with the owner, the alleged witness saw Mr Conte's partner leave the room where she was eating to go to the bathroom. At that point, she was once again ordered to leave, claiming this time Mr Conte's security detail arrived and showed her the door.
 cc