Italian small business president Cerciello confers with Insider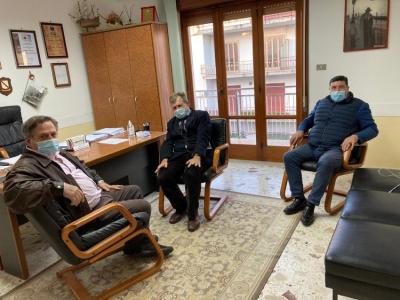 PMI Italia President Dott. Tommaso Cerciello (left) with Italian Insider Chief Editor John Phillips (centre) and Insider Marketing Manager Antonio Pignatiello (right)
 ROME -- The president of  PMI Italia, Italy's national confederation of small and medium-sized businesses, Tommaso Cerciello, had a meeting with Italian Insider executives to discuss ways the newspaper can publicize the needs and concerns of the confederation's growing membership.
 Dott. Cerciello met with Insider marketing manager Antonio Pignatiello and chief editor John Phillips this week at PMI ITalia's operational headquarters in Nola in the fertile agricultural area under the Vesuvius volcano.
 During the visit the Insider executives also met with Antonio D'Ascoli, editor in chief of the PMI online business daily newspaper Piazzaffari and discussed future collaboration between the two media organs.