German steel giant Thyssen cuts more jobs as Covid stings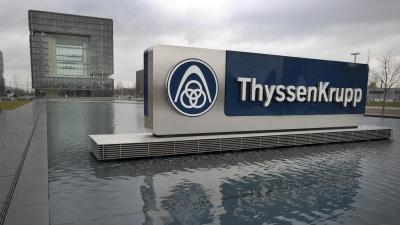 ROME – German steel giant Thyssen has been hard hit by the coronavirus pandemic, announcing it was slashing its workforce by 11-thousand employees, the company said in a statement on Thursday.
 Last year, the company was undergoing a difficult restructuring process and said the cutting of 6,000 jobs was necessary for "the transformation of the group."
 Of the 6,000 job cuts it had announced in 2019, the group has already laid off 3,600 and aims to reach 11,000 in the next three years, the statement said.
 The drastic decision was made more difficult by the effects of the COVID-19 crisis.
 "The coronavirus pandemic is a massive stress test for Thyssenkrupp. Our top priority remains the protection of our employees and our businesses," Chief Executive Officer Martina Merz said in a statement.
 "Despite the headwind, we have achieved important milestones in the transformation of the group. We are still not where we need to be. The next steps could be more painful than the previous ones. We will still have to take them," she added. 
 cc