Totti positive for Covid, felt fever and weakness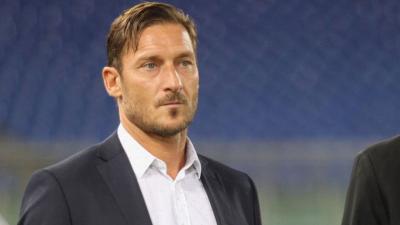 ROME – Former Roma football club captain Francesco Totti said he had a fever and a feeling of weakness before getting a test that returned a positive result for COVID-19, sources close to the soccer icon said on Tuesday.
 Just a few weeks ago, Totti, 44, lost his father, Enzo, who had also contracted the coronavirus. The 76-year-old, whom Totti and his former Giallorossi teammates nicknamed 'The Sheriff,' was hospitalized before losing his battle with the disease on Oct. 12.
 Totti was also among the high-profile figures paying tribute to Roman actor Gigi Proietti, who died Monday on his 80th birthday.
 "A piece of our Rome is gone, the truly passionate and cheerful part. How to define Gigi – he was a great, and his smile was and will remain unparalleled," Totti told Il Foglio.
 "Gigi was present at my wedding reception. We saw each other occasionally and with his cheerfulness and great charisma, he always spread great joy. He followed me throughout my career as a footballer – he was a great Roma fan and represented Rome in the world as only we true Romans know how. Gigi, I love you. Even from heaven you will keep us happy. Rome will always be grateful to you."
 cc