Conte in tug-of-war with regional governors over curfew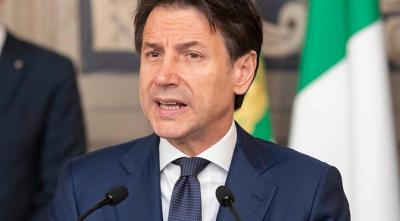 Italian Prime Minister Giuseppe Conte
 ROME – Italian PM Giuseppe Conte is stuck in a tug-of-war with regional governors as details of a new government decree to combat the surge of COVID-19 were being ironed out, Palazzo Chigi sources said on Monday.
 With 30,000 new cases of coronavirus recorded daily in the past few days, regional governors are pushing for a nationwide curfew at 6 p.m.
 ""Government measures must be national," Piedmont regional chief Alberto Cirio told Sky TG24. "The situation today in Italy is different from that which it faced in March. Then the country was divided into orange, red, yellow, green zones.
 "Today in 11 regions, the Rt index is above 1.5, which means that they are at high risk. This is why the measures must necessarily be national: from Calabria to the Aosta Valley the virus exists and is growing."
 But Conte, who favours the creation of 'red zones' in areas with high contagion rates, was addressing the Chamber of Deputies and the Senate Monday to outline new measures to contain the spread of coronavirus.
 The new raft of restrictions is expected to include a countrywide curfew of 9 p.m.
 Other measures being considered include distance learning for high-school and some middle-school students; weekend shopping centre closures; a ban on inter-regional travel and further restrictions on those over 70 years of age, the most at risk group.
 cc