Italy ready to take further action as Covid cases soar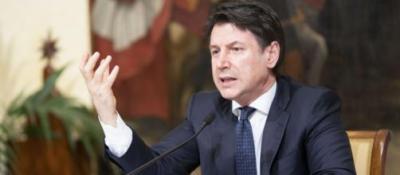 ROME – The Italian government is poised to take further action amid another spike in COVID-19 infections, Prime Minister Conte said on Thursday.
 On Wednesday, the nation recorded 15,199 new infections compared with Tuesday's figure of 10,874. There has also been a jump in deaths – 127 against 89, the highest since May.
"Italy is today in a very different situation compared to that of March, even if this situation is also proving to be very critical," Conte said. "We will be ready to intervene again if necessary."
 Lazio, which includes Rome, is set to become the third region to impose a curfew.
 Health Minister Roberto Speranza and Lazio President Nicola Zingaretti, Wednesday signed the off on the measure that calls for a nighttime curfew from midnight to 5 a.m.
 Similar curfews have been introduced in Lombardy and Campania.
 While Conte has ruled out a return to a full lockdown, he has urged people to limit their movements.
 "We are still in the pandemic and the constant rise in contagions forces us to keep our attention extremely high," Conte said. "This time, however, strengthened by the experience of last spring, we will have to work, remaining vigilant and cautious."
 cc