Four more arrests in alleged gang rape of British teens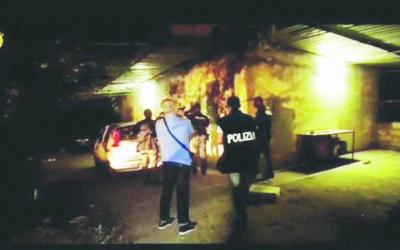 MATERA – Police have made four more arrests in connection with the alleged gang rape of two British teens last month in southern Italy, police sources said on Wednesday.
 The teens were allegedly beaten and forced into sex at a villa on the outskirts of Marconia di Pisticci (Matera) on Sept. 7.
 Four men arrested days after the attack are currently in jail – Michele Masiello, Alessandro Zuccaro, Giuseppe Gargano and Alberto Lopatriello.
 The new arrests, all from Pisticci, are the result of an investigation by the Prosecutor of Matera.
 The suspects are accused of complicity in the continued and aggravated gang rape carried out by taking advantage of the "conditions of impaired defense" of two minors and continued aggravated personal injuries.
 The four men have been taken to Matera prison, where their alleged accomplices are being held.
 Two trap singers have also been investigated over the alleged rape.
 cc