'Influencer of God' set to become first millennial saint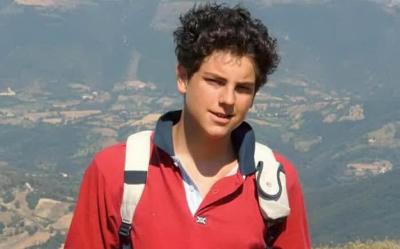 ROME – A British-born Italian computer whiz, who died of leukemia at age 15, is one step away from becoming the first millennial saint, Italian media reports.
 Already touted as the "Patron Saint of the Internet," Carlo Acutis was beatified by the Catholic Church on Saturday in a Mass at the Basilica of St. Francis of Assisi.
 Described as a "computer genius" by his mother, Acutis earned the epithet "God's influencer" for using his cyber know-how to spread the Catholic faith: he built a website to document miracles and also looked after websites for local Catholic organizations.
 Acutis, who died in 2006, was considered for sainthood after claims a seven-year-old Brazilian boy was healed of a pancreatic disease in 2013 after praying to the teen and touching a t-shirt belonging to him.
 In 2019, the Medical Council of the Congregation for the Causes of Saints recognized the validity of the miracle and, in 2020, the Holy See gave its approval.
 The next step for the Catholic Church's first "Blessed" millennial is canonization.
 While another verified miracle is necessary for sainthood, the pope has been known to waive that proviso on rare occasions.
 Last year Pope Francis praised the youth for avoiding the traps of consumerism and the negativity of social media. Instead, he said, Carlo made use of his 'gifts' by transmitting "the Gospel to communicate values and beauty."
 "Carlo said, 'everyone is born as an original, but many people end up dying as photocopies.' Don't let that happen to you!" the pope said in his 2019 Apostolic Exhoration 'Christus Vivit.'
 Born in London to Italian parents in 1991, Acutis moved to Milan as a child, where, at an early age he showed great faith, leading a life dedicated to welfare and prayer.
 "To be always united with Jesus, this is my life program," he wrote at age seven.
 Acutis regularly attended mass, recited the Rosary daily, and helped the homeless in his city, giving them sleeping bags and food.
 In his homily for the beatification Cardinal Agostino Vallini recalled how Acutis felt "the need for faith" and had his gaze "turned to Jesus."
 "He often said 'The Eucharist is my highway to heaven," Cardinal Vallini said.
 "Carlo felt a strong need to help people discover that God is close to us and that it is beautiful to be with him to enjoy his friendship and his grace."
 cc