UK-Italy ties withstand impact of COVID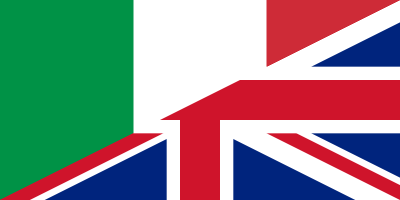 ROME – The devastating economic impact of the coronavirus pandemic has done little to dampen Italians' desire to travel to the UK, a senior British diplomat said on Thursday.
 British Ambassador to Italy Jill Morris presented the results of the new SWG study, which provide a snapshot of Italians' perception of the United Kingdom, as the annual Pontignano Conference opens in Siena.
 "I am touched by the number of Italians who are ready to return to the UK at the end of the COVID-19 health emergency," Ms Morris said.
 Commissioned by the British embassy in Italy, the survey underlines the strong ties between the two countries, despite the impact of the virus.
 "In this regard, we are closely following the collaboration between Oxford and the Italian Irbm in the search for a vaccine, which I hope will soon achieve positive results," the ambassador said.
 "I welcome with great appreciation the hope of many, that the United Kingdom and Italy continue to increase exchanges in the field of scientific research and innovation but also sustainable development, energy and climate change," she said.
 "These are key issues, on which the UK and Italy have the incredible opportunity to work together in view of our respective presidencies of the G7 and G20 in 2021, as well as by virtue of our valuable partnership under the British COP26 presidency."
 The Pontignano Conference takes place from Oct. 1 to 3 on the outskirts of Siena.
 This year's focus is resilience and reconstruction following the devastating impact of COVID-19.
 cc