Police open fire on Tunisian fishing boat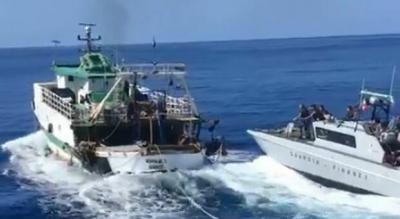 LAMPEDUSA – The Finance Police have opened fire on a Tunisian fishing boat that ignored orders to stop, rammed the patrol boat and attempted to flee, police sources said on Wednesday.
 The drama began when the Mohanel Anmed boat was spotted dropping nets in Italian territorial waters, some nine miles off the coast of Lampedusa.
 When the Coast Guard and Finance Police approached the vessel, it rammed into the patrol boat sparking a chase in international waters.
 Many shots were reportedly fired before police intercepted and boarded the fishing vessel, arresting the captain.
 cc