Italy to take in 300 refugees from Greece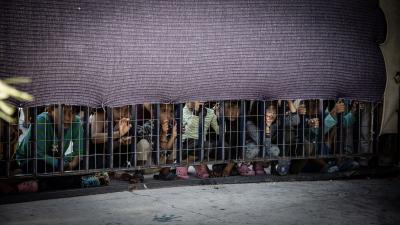 ROME – Italy will take in 300 refugees left homeless following the blaze earlier this month that destroyed Greece's largest migrant camp on the island of Lesbos, government sources said on Wednesday.
 The agreement, signed Tuesday between the Community of Sant'Egidio and the Italian State, represents a first Italian response to the European Union's appeal to relocate the refugees.
 With reception and integration at its core, the project will run for 18 months, prioritizing the transfer of families and some unaccompanied minors.
 "The humanitarian corridors bring out the face of an Italy that, with other European countries, looks to the future by responding to humanitarian crises with a sense of humanity and paths of integration," President of the Community of Sant'Egidio Marco Impagliazzo said.
"For asylum seekers, who live in dramatic conditions on the island of Lesbos, the hope of a new life in Italy and in our continent reopens," Mr Impagliazzo said.
 The Lesbos fire, which broke out at the Moria migrant camp on Sept. 8, left some 13,000 asylum seekers, whom had fled Afghanistan and Syria, without shelter.
 According to authorities, the fires were started by refugees protesting new COVID-19 restrictions.
cc
Agreement signed between Sant'Egidio and the Italian State at The Viminale