Online feminist wave takes down notorious rapists in Egypt
Egyptian women protesting against sexual harassment. Photo credit: Gigi Ibrahim / CC BY (https://creativecommons.org/licenses/by/2.0)
CAIRO - It took at least five years before 22-year-old Ahmed Bassam Zaki faced legal charges for the crimes of sexual harassment, rape, and blackmailing. Despite over 100 girls and women accusing him of sexual and mental abuse, his family's upper-class status and the taboo around harassment in Egypt enabled him to silence his victims until 2020, when he was finally referred to court as a sexual predator. 
 The events that led to Zaki's detention are part of a fast-growing feminist movement that boomed online all over Egypt in early July. The Ahmed Bassam Zaki (ABZ) case, as it became known, was the movement's first spark and victory.
 What looks like a fresh #MeToo wave sweeping out the country has brought, in just two months, more progress to the Egyptian women's rights agenda than supporters initially thought would be possible, including a law amendment to protect the identity of victims of sexual assault, and the exposure of other notorious rape and harassment cases. 
 The movement's epicentre is an Instagram account called Assault Police (@AssaultPolice), which is now followed by almost 200,000 people, including Egyptian celebrities and women's rights activists. The page was founded by Nadeen Ashraf, a Philosophy student at the American University in Cairo (AUC) who has known Zaki since high school. 
 Zaki and Nadeen studied at sister school institutions and later at the same university campus. They are the same age and share mutual friends, but have never been close. What Nadeen has learned about Zaki since they were teenagers was told by her friends and other girls closer to him, who often mentioned he harassed them and made them feel uncomfortable. 
 When they were both high school seniors, Nadeen witnessed the first attempt to hold Zaki accountable for harassment. A group of female students in the same school unit as him presented a report to the school's administration denouncing his predatory behaviour towards them. Few months after the report was filed, Zaki graduated without being held responsible for any of the actions mentioned in the report. 
 "No one ever took that report seriously, which was very disappointing, because it is very rare for students to come together at such a young age and address an important concern of theirs," Nadeen told the Insider. 
 In 2018, when she was already a student at the AUC, a young woman wrote a post at an unofficial AUC group on Facebook claiming that Zaki was harassing her and two of her friends. The group, named 'Rate AUC Professors', had about 18,000 members at the time. Over 50 female members revealed on the comments section that they had also been harassed by him. 
 "You could tell [from the comments] that they were shocked that other women also experienced this. It was a weird moment for everyone realising that there was a pattern. This was not just an isolated incident. It was someone who has harassed so many girls," said Nadeen. 
 As the post's popularity grew, Zaki threatened to commit suicide if women did not stop accusing him of sexual assault. "Everyone just felt really bad and backed off, fell silent. That was the second time that someone spoke up against that guy and the issue was just pushed under the rug." 
 Following this event, Zaki transferred his studies to the EU Business School Barcelona in Spain. Nadeen hadn't heard about him again until earlier this year, when one of her friends spoke up about Zaki on her social media account. 
 "When a classmate of mine at the AUC posted about him on her own personal account, she was contacted by his family and they threatened to file a defamation lawsuit against her if she did not take down the post. At that point, I felt so frustrated and so angry. It had been years of that guy behaving that way and getting away with this behaviour." 
 It was 4 a.m. on July 1 when Nadeen realised her friend had deleted the post. Feeling deeply disappointed, she decided to build a database about Zaki, "to show the world who he is, what he has done, what he is trying so desperately to hide, and what he continues to do in the shadows." 
 She created an email, a new account on Instagram called Assault Police, and anonymously published the first posts exposing Zaki as a sexual predator. Since Nadeen had friends in common with him and knew his friendship circle, it was easy for her to contact his victims and people who knew them to gather information about him. The posts included screenshots of messages detailing the assaults and voice messages of Zaki humiliating and blackmailing girls. 
 Only a few people knew Nadeen was the one behind Assault Police. As she didn't expect the content to go viral, she asked a few friends right after creating the account to spread the word and share Assault Police's new posts. Within a few hours, the account had thousands of new followers, likes and shares. Besides those friends, no one else knew how the account gathered information or who was behind it. For her own safety, Nadeen decided to keep it that way and remain anonymous. 
 "As it went viral, I was sure I was going to receive false testimonies from people trying to test the waters and see whether the page's information was accurate. So, after the first 24 hours, I stopped posting any new stories and asked people to support the women who sent their stories and encourage them to get in touch with lawyers," she said. 
 What happened after was unimaginable and unprecedented. Assault Police triggered a #MeToo movement in Egypt and brought the ABZ case to the mainstream media's attention. A few days later, before victims filed lawsuits against Zaki, the Egyptian police detained him for investigation, during which he confessed to blackmailing his victims into sending him nude photos and having sexual encounters with him. 
 At that point, Nadeen felt Assault Police could do more than just expose Zaki. She established cooperation with lawyers, psychologists, the National Council of Women (NCW), and created a team composed of people she trusts to help her manage the account. 
 At least two women and one underage girl later came forward to file police reports against Zaki accusing him of rape, sexual assault, and blackmailing. Earlier this month, the Prosecutor General's Office released a statement saying the defendant also faces charges of inciting immorality, stalking, violating society values, and violating his victims' privacy through constant texting without their consent. 
 In addition to Zaki's police custody, a few days after Assault Police's creation, Egypt's Prime Minister Mostafa Madbouly approved a law amendment that guarantees anonymity to victims of rape, sexual assault and harassment who file police reports against their aggressors. 
 The announcement added fuel to the fire. Thousands of women exposed recent and past cases of rape and harassment on social media under the hashtag #AssaultPolice, and encouraged victims to speak to a lawyer. This brought one specific case under the spotlight which involved a group of upper-class men accused of gang-raping at least six women in the past 10 years and filming at least three of the assaults. 
 In late July, Assault Police published another viral post acknowledging the group's existence and asking people to come forward with any leads that might sustain a criminal investigation against the suspects. The post stressed that the victims were not involved in starting the campaign, "because of the extreme power, authority, and wealth of these men," and that the campaign was "a result of the rapists' sloppy distribution of these videos." 
 The case became known as the Fairmont incident, as one of the victims, an 18-year-old woman, was drugged, raped and filmed while unconscious by at least five of these men during a party at a suite in the five-star Fairmont Hotel in Cairo. As the case's notoriety grew, an anonymous Twitter account released the names and photos of at least seven men who are allegedly part of the group. 
 "I didn't share any names or pictures, and I didn't intend to do that, but because of how high-profile the case was and how known it was in our community, people took it to other platforms like Twitter to out the people involved. When that happened, things started to get complicated, because the survivors of those incidents hadn't officially filed police reports yet, so it was problematic that things were released before the girls themselves got to file police reports. It put them at a disadvantage," said Nadeen. 
 Following the exposure of the suspects, the victims began to receive threats from them. "When I realised this could actually harm the survivors in the case, I decided to step away and not give it the publicity that it was getting at that time." In order to protect the survivors and herself from the threats, Nadeen temporarily deactivated the Assault Police account. 
 After the victims filed lawsuits against the suspects, the NCW contacted Nadeen and notified her that it was safe to have the account back online. Aiming to avoid conspiracy theories about the purpose and veracity of Assault Police, she decided it was also time to show her identity. 
 She posted a video of herself in late August saying her name, what motivated her to create Assault Police, and answering the community's most common questions. Since then, Assault Police has also promoted live discussions, where Nadeen talks to therapists, lawyers, and activists.  
 Shortly after the Fairmont incident went viral, the Prosecutor General's Office officially issued an arrest warrant against the gang-rape suspects. Three of them were detained in Lebanon after the Lebanese General Directorate of Internal Security Forces received a memo from the Interpol's office in Egypt. 
 Nadeen affirms that now both the ABZ and the Fairmont cases are in the police's hands and she is not involved anyhow in the investigations. All men accused of rape and sexual assault in these cases currently await trial. The trials' dates have not been released yet.
 Although this powerful movement to promote women's rights in Egypt excites all activists in the country, many of them stress that it is still too soon to celebrate. This became clear when the police detained witnesses of the Fairmont incident a few weeks ago. The arrests were issued because of alleged crimes that are not related to the case. Yet, activists believe they attempt to scare and discredit the witnesses. 
 Egyptian women's rights activist and author Mona Eltahawy posted a video on her Instagram account denouncing the arrests as an act of terror against women and relating them to the recent detention of female TikTokers accused of debauchery. 
 "We are seeing unprecedented numbers of women and girls speaking out on sexual violence. So unprecedented that I fully believe this is the start of a feminist revolution. This is exactly why the Egyptian regime is engaging in terrorism against women, because it wants to shut us up," said Mona in the video. 
 According to her, women can only get justice by fighting the patriarchy and toxic masculinity. "Of course, laws are important, but the question is, who is writing the law? Of course, justice is important, but the question is, who is giving out that justice? We are challenging power. Do not allow them to silence you," she continued.
When it comes to building a safer society for women and girls, Nadeen also believes speaking up is the key. "The issue at its core is just education and awareness. Harassment and sexual violence are crimes in Egypt that are built on silence," she said. 
 The importance of making noise has activists working on not letting the movement die. Across different social media platforms, Egyptian women continue to discuss the feminist agenda under the hashtag #مش_هنسكت, which means "we won't shut up" in Arabic. 
 Victims of sexual assault in Egypt should speak to the NCW as well as organisations which offer legal advice and psychological support. These organisations include the mental health Instagram platforms Lilac (@lilacisreal) and Inside Out Counselling Centre (@insideoutcounselingegy), the NGO Nazra for Feminist Studies, Abuse Relief Aide (ARA), the Egyptian Centre for Women's Rights (ECWR), the Egyptian Initiative for Personal Rights (EIPR), and EMPWR Mag.
ms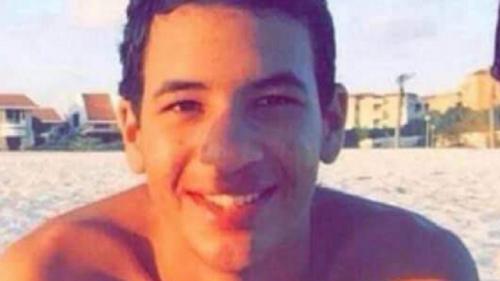 Ahmed Bassam Zaki, accused of sexually assaulting, raping, and blackmailing over 100 women and girls. Photo credit: Social media.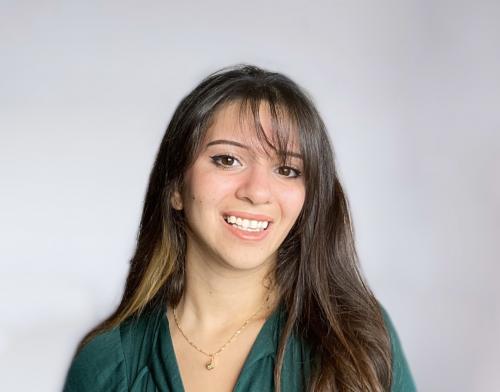 Nadeen Ashraf, founder of Assault Police. Photo credit: Personal archive.