Italian police arrest 14 people smugglers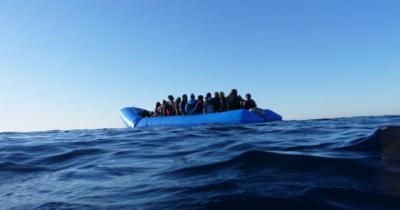 PALERMO - Sicilian police have arrested a gang of human traffickers that facilitate illegal immigration from Africa, police said Tuesday.
 Fourteen foreigners have been detained, alleged to be part of a transnational criminal association aimed at aiding and abetting illegal immigration.
 Four suspects are fugitives, including the alleged head of the organisation.
 "Since 2017, the criminal organization has supported trafficking activities both during the journey of migrants on the African continent and during their concentration in the prison camps in Libya, where torture and violence were inflicted to obtain more money from their relatives ", the investigators told Il Fatto Quotidiano.
 The gangs use the illegal practice of financial brokering through 'hawala' method, a system that allows the transfer of money via a network of intermediaries operating all over the world.
 The 'hawala' network, which is used to pay for the migrants' trips or for their release from the concentration camps in Libya, is attractive to criminals and terrorists as it avoids high banking fees and evades the standard banking verification processes.
 The arrests are a continuation of Operation "Glauco" I, II and III, conducted between 2013 and 2017, which have led to the identification and arrest of numerous human traffickers operating the so-called Mediterranean route.
 The illegal network operates between Central Africa (Eritrea, Ethiopia, Sudan), the Maghreb countries (particularly Libya), Italy (Lampedusa, Agrigento, Catania, Rome, Udine, Milan), as well as various countries of Northern Europe (England, Denmark, Holland, Belgium, and Germany).
 cc