Italy plan rapid tests for school's return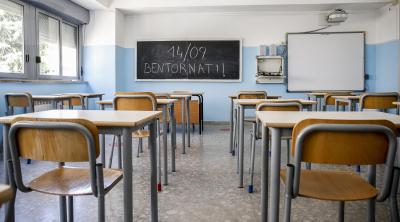 ROME – Italian Health Minister, Roberto Speranza, has announced that rapid tests will be part of the plan to aid the return of schools during the Coronavirus pandemic.
 The specific type of tests which detects the presence of the virus through antigens, have been used over the past two weeks in airports and ports, being largely successful. The benefits of the rapid tests are that they do not require laboratory apparatus and give quick results that ease the management of the virus. Speranza commented "We are proceeding judiciously and gradually," adding about the tests "They are a piece of our strategy for the Autumn."
 The use of the specific tests, whose detection success rate is around 85 per cent, will enable the screening of teachers, staff and students far more quickly and may mean that entire classes and schools will not have to isolate after one positive test. The swabs return a response in less than half an hour and, as they are less perceptive than traditional tests, a positive rapid test will be followed up with another traditional swab. 
 The return of schools, set for Sep.14 in Italy, is being managed differently by the separate regions of Italy with Lazio and Veneto already having decided to use rapid tests. Another branch of Italy's attempts to manage school during the virus will be the use of tracing App, Immuni, which according to Minister of Labour and Social Policies, Nunzia Catalfo, "is important for better tracing and quickly circumscribing infections and eventual hotspots."
jhh