Ryanair flight escorted for "unfounded" terrorism concerns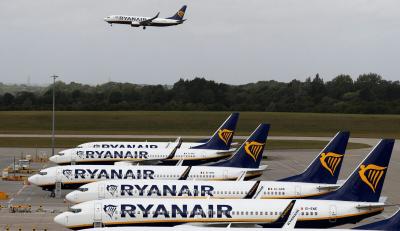 ROME -  An incident took place on Sunday evening after crew members raised concerns for "suspicious objects" in the toilet of a flight from Vienna to London Stansted.
 Two Typhoon Royal Air Force fighter jets thereby intercepted and escorted the Ryanair plane to Stansted where an Italian man, 48, and a Kuwaiti, 34, were arrested. On Monday the antiterrorist authorities announced that the passengers had been released with apologies but without any accusation given that the alarm raised was "unfounded."
 Article seven of the law on terrorism entitled law enforcement to stop, interrogate and arrest suspicious people that travel in ports and airports of the UK. After the alarm was raised two fighter-bomber Typhoon jets were sent to escort the flight until its landing where the plane remained in an isolated zone of the airport.  
jhh