Project for construction of wind farm in Adriatic Sea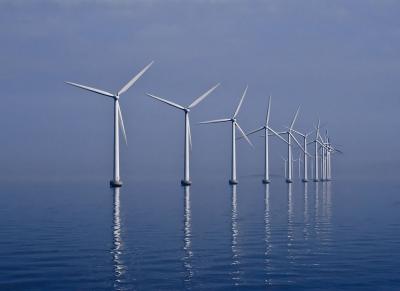 ROME - The energy company Saipem is set to co-develop a wind farm in the Adriatic Sea off the coast of Ravenna, with around 56 turbines. 
 Saipem has signed a Memorandum of Understanding with AGNES, a company that develops renewable energy projects in the Adriatic Sea and QINT'X, an Italian company that deal with renewable energy technology. The project will comprise the erection of around 56 turbines on fixed foundations on the seabed in two different spots. One site will be over 8 nautical miles from the coast and the other 12. The power generated overall will be around 450MW. The area that houses the project is already highly industrialized and there will be local industry involvement to aid its realisation. 
 Innovative technologies will be introduced such as floating solar technology based on proprietary technology of Moss Maritime, part of Saipem's XSIGHT division that works to accelerate decarbonisation in the energy sector through new solutions. Mauro Piasere, the COO of the XSIGHT Division, said "Saipem has long launched a process to strengthen its presence in the renewable energy sector." Piasere described the Memorandum of Understanding between Saipem, AGNES and QINT'X as "consistent with the new business model adopted by the company, which is increasingly becoming a leader in the field of energy transition...Through the XSIGHT division, Saipem is planning to launch similar projects in Sicily and Sardinia as well, using floating foundations for wind turbines, thus supporting the Italian shipbuilding industry." 
 CEO of QINT'X, Alberto Bernabini, similarly looked towards future development in Italy, saying "This agreement marks another important step towards the realization of an ambitious project. Our vision is to create a new green energy hub in the Adriatic Sea, integrating multiple technologies to generate clean energy from the wind, sun and hydrogen. We are very proud and pleased to count on Saipem as a partner, a global leader in Offshore solutions, which is now set to be a main actor in the much-needed energy transition."
 The XSIGHT division has started development on integrated solutions for using renewable energy and producing "Green" hydrogen. 
Jhh