Elba Film Festival to return in September 2020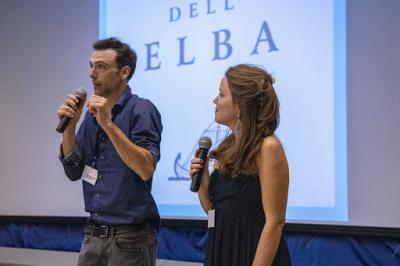 Beniamino Brogi and Nora Jaenicke
ELBA – After the success of last year's edition of EFF, the Elba Film Festival, the countdown has begun for its return despite the lockdown from 16-20 September 2020.
 The event is dedicated to independent cinema and confirms the Island of Elba's influence as a hotspot for independent productions.
 The second edition of the festival will be held between Marciana Marina and Portoferraio, with the national premiere of the film Cherry blossom and demons to be shown on September 16. The festival's competition, whose selection stages just finished, will follow.
 In 2019, over 400 independent productions were in contention in the Festival with many international choices. The director and screenwriter, Nora Jaenicke, is responsible for the festival and, alongside the Festival's Director, Beniamino Brogi, decided to overcome lockdown restrictions to host the festival once more on the Italian island in the Tuscan archipelago.
 The complete programme for the Elba Film Festival 2020 will be available in the coming days on www.elbafilmfestival.com.
jhh