Two League MPs suspended for Covid bonus scandal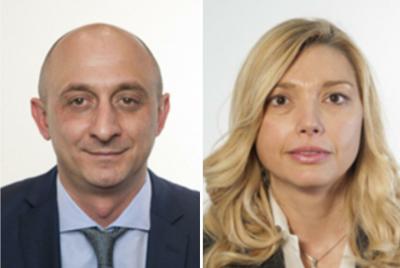 Andrea Dara and Elena Murelli
ROME – Two of the five MPs who took a 600 euros bonus meant for the self-employed disadvantaged by the Coronavirus pandemic have been suspended by their party, the League.  
 The announcement from the party's leader, Riccardo Molinari, came on the day in which it was announced that all five MPs, whose names had up until this point been protected by privacy rules, would be revealed on Friday. The MPs, Andrea Dara and Elena Murelli, are described as loyalists to the League's former leader Matteo Salvini by Il fatto quotidiano.  
 The move from the League's president to disclose the names is seen as a response to the Chamber of Deputies' decision to force the previously unnamed MPs to appear in the chamber before the president of the Italian pensions and social security agency, INPS on Friday. Rather than face the shame of a public naming in the chamber tomorrow, the League's leader Molinari took it upon himself to release their identities and beat the government to the punch.
 The INPS's anti-fraud unit had flagged up the fact that five MPs had taken the bonus causing outrage across the political spectrum and questions of conflicts of interests, given those same MPs voted to endorse the provision of the bonus. 
 Matteo Salvini, controversial ex-leader of the League and Minister of the Interior, had originally called for the resignation when he learned of the affair on Sunday. However, a few hours later, when it was evident two of the MPs belonged to his party, his fury diminished and he instead demanded their suspension.  
 Andrea Dara was brought into parliament by Salvini in 2018 and is a businessman in the textile industry. Murelli, introduced by Salvini at the same time is reportedly a part-time lecturer at the Catholic University and business consultant. Dara has claimed that his mother requested the bonus saying "I understand the party's decision, I assume responsibility for what happened, even if it wasn't directly me," as reported in Corriere della Sera.
jhh