Five Italian MPs spark outrage taking Covid bonus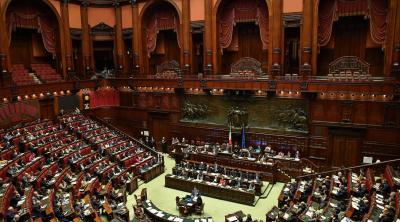 The Italian Chamber of Deputies
ROME – Five Italian politicians have come under great scrutiny and criticism after La Repubblica revealed they had taken a 600 euro bonus earmarked for the poor during the Covid pandemic.
 Three of the MPs are members of League, one from Five Star and the final from Italia Viva, their names are yet to be revealed but this has merely amplified the furore. It has further been revealed that over 2,000 local administrative workers, including mayors and regional governors took the bonus in place for those in extreme difficulty.
The bonus was intended for those most vulnerable as a result of the pandemic, as Laura Castelli, undersecretary of Finance and Economy said, "We wrote up those measures to help those who were really suffering."
 The story came out after newspaper la Repubblica reported that the central management of the INPS (National Institute for social welfare), the lead entity of the retirement system, had been concerned over fraud with regard to the MPs request for the bonus. The fraud concerns a conflict of interests given those involved had the power to vote for the provision of the bonus and then chose to request it.  
 The release of the story has caused widespread controversy with the hashtag Fuoriinomi (out with the names) trending on Twitter. Politicians from across the political divide in Italy have commented with many calls for the names of those accused to be released and for them to resign.
 Luigi di Maio, Minister of Foreign Affairs wrote on Facebook, "It's shameful. It's truly indecent. The names are covered by privacy laws. Well, let it be them to know have the courage to come out into the open. Let them excuse themselves to Italians, and give back the money and resign, if they still have a grain of decency left in their bodies." Meanwhile, leader of political party League, Matteo Salvini, wrote "Whoever they may be, immediate suspension." Meanwhile MP Giorgia Meloni seethed on Twitter, commenting "What shame! Italians are on their knees and someone in the Palace is only worried with grabbing more and more."  
jhh