Sant'Egidio sets up "alternative holiday" in Lesbos for refugees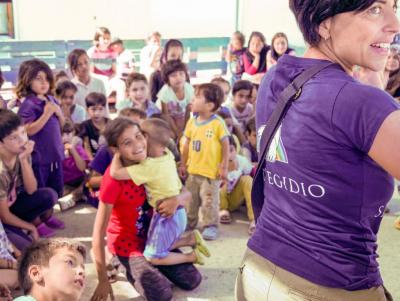 ROME -- The Catholic charity, Comunità di Sant'Egidio, are running a holiday throughout August for the 15,900 refugees living in Lesbos.  
 A large number of the refugees in Lesbos are unaccompanied minors and they are all asylum-seekers or waiting for relocation. The number of refugees is almost twice that of last year, living in precarious conditions which have been worsened by the coronavirus lockdown.
 The volunteers will open two "support restaurants" in the refugee camp, in response to the increasing demand for food there. They will also hold English courses for the refugees and entertainment activities with the many young people living on the island.
 The charity's presence on the island throughout August will try to keep up hope amongst those who have fled wars or unsustainable living conditions in their origin countries. These refugees now find themselves in a sort of "limbo" in Europe, as they wait for a different future.
 Updates on the "alternative holiday" in Lesbos will be put on the charity's website, www.santegidio.org.
jhh