Vatican computers infiltrated by Chinese hackers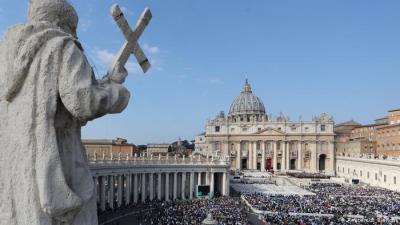 VATICAN CITY -- A report from an American company, Recorded Future, alleges that Chinese hackers have breached the networks of the Holy See.
 Recorded Future, a private company that investigates cyber-attacks in the US, says that a Chinese group of hackers, RedDelta, have forged documents to gain access, as reported in the New York Times.
 The story is connected to the changing relations between the current Chinese government and the Vatican in the region. An agreement was signed two years ago between the Vatican and the Chinese State, bringing the two closer together. It was kept secret under the wishes of the Chinese government.
 The agreement, whose details have not been revealed to the public, is set to expire in September. Therefore, the attacks may be an attempt on behalf of the Chinese government to discern more about the Vatican's stance towards an expected 2-year extension of that deal, according to the New York Times.
 Joseph Zen, a Cardinal in Hong Kong, accused the Vatican of "selling out Chinese Catholics" in reference to the agreement.
 The attack is further linked to the Vatican's position towards the Hong Kong pro-democracy movement. Corriere della Sera reports that in the summer of 2019, the Vatican had transferred its most secret documents out of Hong Kong into the Philippines and then to the Secret Archive in the Vatican. The Italian newspaper suggests that this may have been done for fear that the documents were stolen or destroyed by the Chinese State.
 The fact that the Vatican has yet to take a position on the protests in Hong Kong is viewed by Washington as proof of the Holy See's tightening of relations with China.
 Recorded Future alleges that the cyber-attacks began in May 2020, using a forged letter of condolences from Cardinal Parolin, the Secretary of State of the Vatican.
jhh