Italy slams France, Total for refusing to help migrants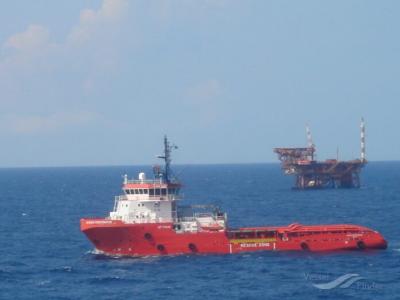 ROME -- Italian coastguard has stepped in after French petrol company, Total, and Malta refused to help sinking migrant boat.  
 On Tuesday afternoon a rubber boat with a deflated tube and loaded with migrants was spotted half-sunk in the middle of the sea. The boat was in a search and rescue area under Libyan responsibility and motor-less, but the Libyans had no available boats to help.   
 The vessel had been spotted by an aircraft from Vortex, the European border and Coastguard agency and therefore soon many European states were aware. The Italian Coastguard acted to try and fix the grave situation, asking for help from merchant vessels in the area to help the migrant boat.
 The closest ship was Vos Aphrordite, under Gibraltan jurisdiction, only 9 miles from the struggling boat. However, Vos Aphrodite was working for the French petrol company Total, who refused to help and the Italian Coastguard's calls to Gibraltar went unanswered.
 The French Centre for Rescue Coordination responded to an Italian warning about the boat, but said that no French ship was involved and the migrant boat was out of their area of search and rescue.
 With lack of support from either Gibraltan or Maltese authorities the Italian Coastguard attempted to coordinate a rescue operation. By the time the Italian ship, Asso 29, reached the migrant boat at 4:10 AM, it had almost sunk.
 Eighty-four people were placed on board the Italian ship, including 6 women and two children, and will be taken to Lampedusa.  
jhh