Finland set to reopen to Italians from mid-July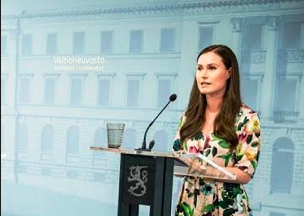 PHOTO CREDIT: Laura Kotila
ROME – The Finnish government have agreed that as of July 13, the border controls and restrictions on traffic between Finland and countries of a similar incidence of COVID-19 will be lifted, with the list of countries including Italy. At present, the value is a maximum of eight new cases of the disease per 100,000 persons over periods of the last 14 days, and using this measurement the internal border controls with several Schengen countries would be lifted.
  According to data from the Civil Protection Agency, 30 people have died in Italy from coronavirus in the last 24 hours, while new reported cases are only 138. There are currently 14,242 positive cases in Italy, which accounts for a drop of 467 over the last 24 hours, reports Il Messaggero.
  The decision of the Finish government was taken on June 23 after a meeting led by Finish premier Sanna Marin, and travel to Finland from Croatia, Cyprus, and Ireland, will also be allowed with contagion rates continuing to fall for those countries that are EU Member States but not part of the Schengen area.
  The Finish government will assess the overall situation in the Schengen area and the EU Member States up until July 10, and will update the list of countries based on the development of the epidemic at that time. 
  Based on current epidemiological assessments, internal border controls and travel restrictions are set to continue between Finland and the Netherlands, Belgium, Spain, Luxembourg, Malta, Portugal, Poland, France, Sweden and the Czech Republic, with the exception of leisure boating.
  Anyone travelling from Finland to these countries must remember to check the restrictions on entry into the country of destination. These countries may have their own restrictions in force for travellers.
gn/jmj