WFP racism charges are 'election ploy,' executive says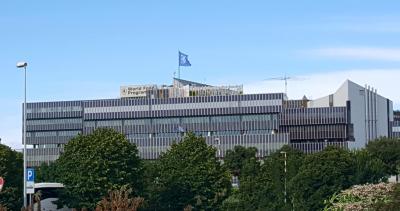 ROME -- A senior World Food Programme executive has poured scorn on staff association president Wagdi Othman's claim of widespread racism at the UN agency, pointing out that a constellation of top jobs are occupied by Africans and members of ethnic minorities. The executive, who spoke to Insider on condition of anonymity, dismissed Othman's charges as a "well-timed election ploy," and went so far as to accuse the staff association kingpin of himself discriminating against black African Christians when he worked in the field for WFP.
 "This guy is up for re-election as President of the PSA and this looks like a very astute, very well-timed election ploy," stated the anonymous WFP executive. "When in field duty stations such as Chad, him being an African-Arab (Djibouti), he was not well regarded for his attitude towards the local African staff. To put it mildly, he did not exactly see them as equals."
 Mr Othman did not respond when emailed by Italian Insider to ask for comment.
 Mr Othman in a speech June 30 criticised the WFP for in his view not having done a "study on the prevalence of racism, or any specific measure taken to deal with it," and raised the question of what he claims is systemic racism within the agency. The statement referenced a lack of committees, workgroups, and panels aimed at finding solutions, "as if racism does not exist in WFP or the United Nations." 
 But the WFP executive told the Insider "He is notorious for playing the race and religion card, even querying why more food in the cafeteria is not halal."
   "It is ridiculous to say that there is a massive racism problem in WFP when the Deputy Executive Director is Sudanese; one of the other ASGs is a mixed race woman; one of our revered former ASGs was Mozambican, the HR Director is Zambian; the CFO is Indian, the Director of Admin is Somali, so many of our very best Regional and Country Directors are black Africans or Arabs. It goes on and on," said the executive.
 Mr Othman, an ex BBC journalist, was criticised by the executive as "a union type who achieved little in the two stints he spent abroad in Senegal with the WFP."
 Further criticism of dilettantism was levelled by the outspoken executive at María Eugenia Casar, a senior advisor to Executive Director David Beasley charged with instilling workplace culture at the UN agency, despite having "zero HR experience." 
 Ms Casar was also criticised for having dropped the WFP "literally in a day" after she moved from Chief Financial Officer and Director of Finance and Budget at the WFP, to the National Treasurer of Mexico in 2006.
 jp-jmj