Sperm whale freed from illegal fishing net in Med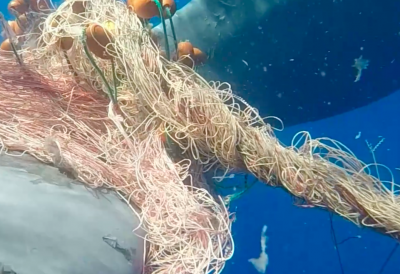 PHOTO CREDIT: Guardia Costiera
ISOLE EOLIE – The Coast Guard of Lipari were alerted by biologists from a turtle recovery centre that a sperm whale about ten meters long was in difficulty in the waters of the Aeolian islands, with its fin wrapped in a fishing net, according to a Coast Guard press release with accompanying underwater footage. The fishing net recovered aboard the Coast Guard unit was confiscated as illegal fishing gear.
  The Coast Guard sent the patrol boat to the area on Friday morning, and a team of local divers worked for an hour at a depth of about two meters to remove the net from the animal's fin.
  Upon its release, the Coast Guard continued to monitor the sperm whale in order to check for any abnormal behaviour, before leaving it to swim to the three other specimens that had been waiting for it at some distance off for the entire hour.
  On Friday the Coast Guard operating in the area also intercepted a fishing boat attempting to recover 2500 meters of illegal drift net. The captain of the vessel was charged with an administrative penalty of several thousand euros, and was returned to the port of Lipari.
jmj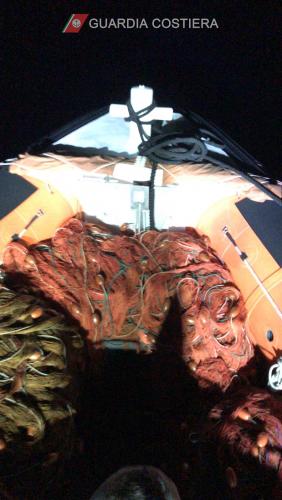 PHOTO CREDIT: Guardia Costiera