Low level circulation adds to uncertainties over second wave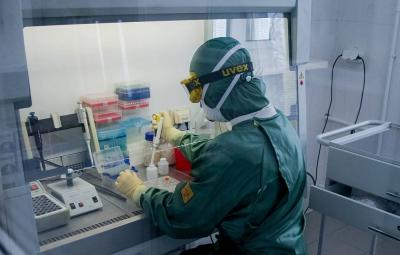 PHOTOCREDIT: Yevgeny Sofiychuk
ROME – An Italian National Health Service (ISS) study has revealed that Sars-CoV-2 was present northern Italy as early as December, after two different laboratories analysed samples of water waste, reports Il Fatto Quotidiano. The 40 wastewater samples, when compared to 24 control samples, indicate that coronavirus was circulating in Italy two months prior to the discovery of 'patient 1' in Codogno at the end of Feb. 2020.
  The study is consistent with studies conducted in France, where a retrospective analysis on samples of hospitalized patients identified SARS-CoV-2 in a respiratory sample dating back to the end of December 2019, and in Spain, where a recent study also found coronavirus in waste water samples collected in January 2020 around Barcelona, ​​ reports Il Sole 24 Ore.
  According to data from the Civil Protection Agency, the total number of coronavirus cases recorded in Italy rose to 238,159, an increase of 333 in 24 hours. Those currently positive stands at 23,101, a decrease of 824 patients over 24 hours.
  Despite the drop in cases, Professor Andrea Crisanti, director of Microbiology and Virology of the University of Padua and consultant for the Veneto Region, has warned that Italy is running out of time to take advantage of high temperatures and bring the circulation of the virus to zero. 
  "Something is not working," he said, referring to how the decline in cases has petered out into a consistent low level circulation. "Just look at the numbers in Lombardy: we are not tracking cases, we are not looking for and isolating them, because otherwise the decline would have continued. It seems evident that this virus is sensitive to the climatic factor, but this increases fears for autumn-winter," as quoted from Il Messaggero.
  Virologists concerns often centre on the uncertainties surrounding Sars-CoV-2 and how little is understood about how the virus effects individuals, with some healthy individuals asymptomatic while others are crippled, and with some countries registering confounding statistics, such as Singapore, with 41,615 cases and only 26 deaths.
  The lag-time suggested by the ISS raises further fears as to the threat of a second wave. Fears are already spiking in Beijing, which reported another 25 domestic cases of Covid-19 on Thursday, tied to the outbreak of the Xinfadi wholesale market, with media reporting the outbreak as being linked to 'imported salmon' from Norway and custom authorities testing food imported from abroad, reports La Repubblica.
jmj