ANSA on strike again as Italian journalism struggles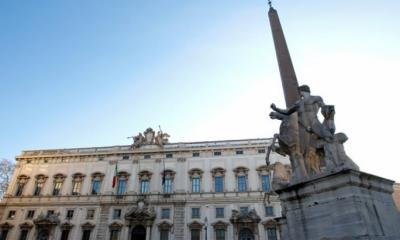 ROME – With the expected loss of revenues of millions of euros, the ANSA Agency have gone on strike against mitigation plans from company management that would "undermine the agency's ability to operate in a very delicate phase in which the country is committed to getting out of the health emergency and embarking on the path of economic recovery," read an ANSA statement. ANSA journalists have appealed to partners and those in government to find solutions that will allow for the agency to fulfil its public service role for the foreseeable future. The ANSA CDR proclaimed the strike on Tuesday, lasting from 10:00 p.m. until 7:00 a.m. on Wednesday.
  ANSA's assembly of journalists previously held a 48-hour strike on May 15, after a continuous erosion of jobs culminated in a tough round of early retirements.
  The Italian press were also meant to receive an important judicial decision on June 9, with the Constitutional Court due to decide on whether prison was a legitimate sentence for journalists convicted of defamation.
  The Italian Constitutional Court's hearing on June 9 ruled that while reform was urgently necessary in lieu of EU law, it was the responsibility of parliament to amend the legislation, and has decided to postpone discussion of the issue until a 2021 public hearing, since several bills have been backlogged in parliament, reports the Council of Europe.
  Italy has already been sanctioned several times by the European Court of Human Rights, and the Italian government's position on prison time for defamation has been criticised as unclear and it's been alleged that they have used the judiciary to take "backwards steps," as quoted in Ossigeno Per L'Informazione.
jmj