70,000 tourists hit Rome while Di Maio touts re-opening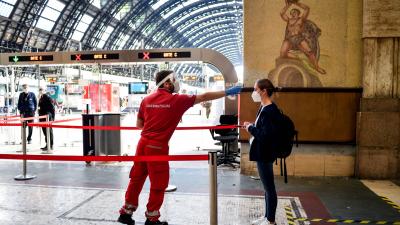 ROME – Some 70,000 tourists were in the Italian capital on the first day without travel restrictions after the opening up of 'Phase 3', as visitors flocked to the eternal city from abroad on flights as well by train from northern cities such as Turin and Milan, reports Il Messaggero. The Italian Foreign Minister, Luigi Di Maio, posted on Facebook on Wednesday that "today's date is a very significant date, Italians will be able to move freely throughout the country, among all regions."
  The flow of people around the country is predicted to grow from week to week, and only a small share of arrivals expected to be subject to controls, with only thermoscanners ready at transport hubs. "The total opening of the country allows us to show foreign states a united and compact Italy within which you can move freely," Di Maio's statement read. 
  Di Maio has been meeting with EU leaders to organise for the opening-up of nations to foreign tourists, and meets on Thursday with the French Foreign minister, Jean-Yves Le Drian, and with German ministers on Friday.
  Di Maio will be in Greece on Tuesday, after the Greek Prime Minister, Kyriakos Mitsotakis, decided that Italian tourists arriving in Greece from the Italian regions of Emilia-Romagna, Lombardy, Piedmont, Veneto, would be subject to swabs and quarantines, after placing those Italian regions on a 'high-risk' list.
  The Austrian government have gone further than Greece, deciding to exclude Italy from the list of seven countries Austria will open their boarders to, which sparked a backlash from not only Di Maio but from Italian Prime Minister Giuseppe Conte, who said that "these are discriminatory decisions that I do not consider acceptable," and that Italy was being made to pay the price for its transparency.
  By totally opening Italy, "the aim is to show everyone that Italy is ready to welcome foreign tourists, safely and with maximum transparency of data. Welcoming tourists means getting our economy in motion. And give the chance to traders, entrepreneurs, craftsmen, hoteliers to work," Di Maio's statement read.
jmj