Calabria cartel 103 million worth of illegal assets seized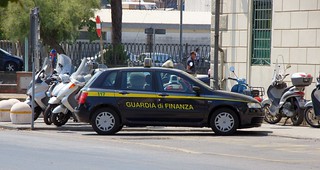 REGGIO CALABRIA – There were 11 public officials, including the manager of the National Autonomous Roads Corporation (ANAS) for the Reggio area, amongst the 63 people arrested on Thursday morning on request of the DDA of Reggio Calabria, with the investigating magistrate ordering the seizure of assets worth 103 million euros, after twenty-two rigged tenders were uncovered by the Economic and Financial Police Unit, according to judicial sources.
  Coordinated by the prosecutor Giovanni Bombardieri, the investigation led by Colonel Flavio Urbani uncovered a system of clan-friendly gangs and businesses in close coordination, reports Il Fatto Quotidiano. 
  Of the tenders, distortions were found in 15 of them between 2014 and 2016, regarding the construction of large public works across numerous municipalities with a value of 58 million euros, and distortions were found in the other seven tenders following the allocation of 42 million euros from the EU between 2007 and 2013, for the redevelopment of the urban areas of Rosarno, San Ferdinando, and Gioia Tauro, according to strettoweb.
  Operation 'Waterfront' was carried out by over 500 financiers in conjunction with other regional and local authorities, mostly targeting the entrepreneurs involved in the 'Piromalli' gangs of the 'Ndrangheta, who operate principally in the Gioia Tauro plain, a municipality on the Tyrrhenian coast, reports Il Messaggero.
  According to the investigators from Colonel Flavio Urbani's teams , a "criminal cartel made up of entrepreneurs and public officials was held responsible, in various capacities, for criminal association," and referenced "fraud, corruption, and other serious crimes," as quoted in Il Fatto Quotidiano.
jmj