Proposal for 60,000 'civil assistants' causes confusion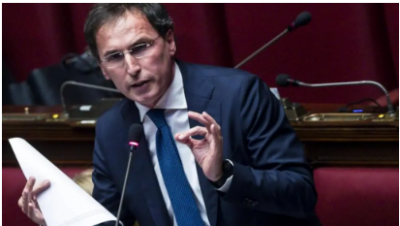 Francesco Boccia. PHOTO CREDIT: OGENEAFRICAN
ROME – The Italian politician Francesco Boccia formed a proposal for the Italian government to rely on 60,000 'civic assistants' to regulate nightlife and enforce the requirements of Phase 2 without the power to intervene, which sparked a furore on Tuesday as mayoral support was met by harsh criticism from politicians and online, reports Il Fatto Quotidiano. The proposal has been slammed as providing only for a burden on the state that could result in vigilantes.
  In the last 24 hours in Italy, 78 deaths have occurred from coronavirus and there were a recorded 397 new cases, according to data from the Civil Protection Agency. The total infected since the beginning of the epidemic are now 230,555, of which 144,658 have recovered and 32,955 have died. The contagion index also dropped in Lombardy on Tuesday. 
  The idea of civil assistants was not met well by the Italian politicians in opposition to the government, such as consistent critic and ex-Prime Minister, Matteo Renzi, and even the Italian Interior Minister, Luciana Lamorgese, who voiced her irritation that she learnt about the proposal by reading it in a newspaper, reports La Stampa.
  The call for 60,000 civic assistants has also angered the Civil Protection Agency volunteers. The President of the Civil Protection Volunteers Committee, Patrizio Losi, wrote that, "hundreds of thousands of our volunteers have been working all over Italy, capable of providing one million man-days of services to assist those in need in all Italian municipalities", as quoted in La Repubblica.
  Mr. Losi continued to say that the provision risked introducing a dangerous principle that one can be a volunteer without having the training to do it, and that "the 60,000 citizens recruited extemporaneously cannot have the adequate preparation to support the mayors nor in the delicate task of guaranteeing social distancing," as quoted from La Repubblica. 
  After the pushback, the Palazzo Chigi revised their plans, with Undersecretary of State to the Ministry of the Interior, Achille Variati, stating that "we will never give consent to patrols, sheriffs or civic guards, controls and sanctions are a matter of law enforcement," on Radio 24 , and said that their functions were merely social solidarity. 
jmj