FIGC looks to pick up Serie A with play-off proposal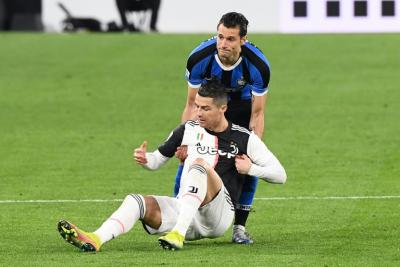 PHOTO CREDIT: Bangkok Post
ROME – The Italian Football Federation (FIGC) wants to settle the Serie A in August and will look to table the notion on Wednesday to create play-offs to decide the championship, a solution aimed at resolving the health protocol difficulties and the lack of time available to complete the 127 games as originally planned, reports La Repubblica. The government 'Rilancia Italia' decree means that tournaments can be changed in order to end them, and there is speculation that the playoffs will be based on table rankings from March 9, according to Calcio Today.
  On Tuesday the FIGC announced in a statement that the FIGC 'Medical Scientific Commission' are working on drawing up a health protocol for the resumption of competitive activity, as the Italian government approved their decision to allow for normal team trainings to resume from Monday, described as "a decisive step in the path of restarting football in Italy," said Gabriele Gravina, the FIGC president.
  Play-offs looked increasingly likely for Serie A since the Italian government made it impossible for the championship to resume on June 12, putting even more time pressure on the FIGC assuming football can be resumed in the summer, reports Calcio Today.
  The FIGC might already be focused on the 2020/2021 season, but many Italian football clubs are not and as such there will push back against the motion.
  Juventus and Lazio are unlikely to want to give Inter Milan the chance to get back in the title race, and teams like Fiorentina and Turin would suddenly be at risk of relegation if there was a play-off at the bottom of the league, reports Il Messaggero.
jmj