St. peter's re-opens after 69 day closure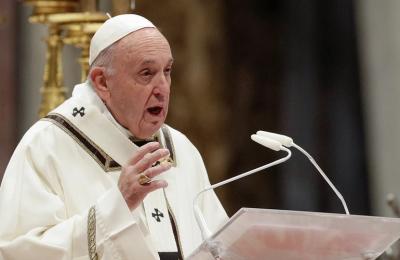 PHOTO CREDIT: Herald Malaysia Online
VATICAN CITY – St Peter's Basilica reopened on Monday with a chapel mass to celebrate John Paul II, with approximately 30 people in attendance all observing social-distancing norms, in another televised address from the Holy See.
  Several Cardinals were also in attendance with the Pope at the tomb of John Paull II, or Karol Wojtyla, to honour the centenary of the pontiff's birth. "He was the man of mercy because justice and mercy go together," said Francis. "They cannot be distinguished. One without the other cannot be found," as quoted from La Repubblica.
  The Basilica had been closed since March 10 to the public, with St. Peter's Square also off limits, and with the closure the Vatican face the prospect of massively increasing their deficit due to the near total loss of revenue.
  The pontiff had already advised everyone in the Vatican to be thrifty and eliminate all unnecessary expenses. In a letter dated April 22, Cardinal Angelo Comastri indicated that the Vatican would be forced to reduce emoluments.
  The Cardinal spoke of a "surreal situation" that had arisen due to the coronavirus epidemic, and the near total loss of revenue that has arisen without tourists, as quoted from Il Messaggero.
jmj