Lebanese future so fragile Pope creates 400 scholarships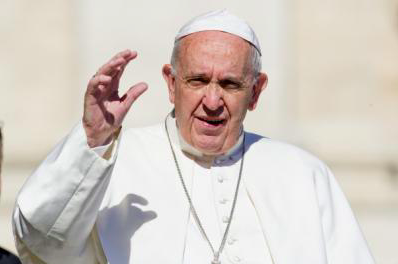 VATICAN CITY – Pope Francis has voiced his concern for the situation in Lebanon in this centenary year of 'Greater Lebanon', which has been experiencing a severe poverty crisis, and with current the global economic slowdown risks "robbing of hope" from younger generations, reports a Holy See press release. Given the global context, the pontiff raised concerns that it will become increasingly difficult to ensure that the sons and daughters of the Lebanese people have access to education, which, especially in smaller areas, had previously been guaranteed by ecclesiastical institutions. 
  Francis decided to send to the Apostolic Nunciature in Lebanon, the Holy See's equivalent of a diplomatic position, 200,000 dollars in order to support 400 education scholarships "in the hope of achieving a gesture of solidarity and with the desire that all involved at national and international levels will responsibly pursue the search for the common good, overcoming every division and partisan interest," reads the press release.
  The intervention is in addition to the contributions already made by the Emergency Fund of the CEC (Congregation for the Eastern Churches).
  Lebanon was referred to by Saint John Paul II as the 'Message Country', and is where Benedict XVI gave his 'Post-Synodal Apostolic Exhortation Ecclesia' in Medio Oriente, on Sept 14, 2012, in an attempt to foster coexistence and fraternity in the Middle East.
jmj