FAO loses court battle with union over illegal job curbs
FAO staff protesting 'autocratic' management in 2015
 ROME -- The ILO has ruled that the FAO illegally failed to consult with the general staff union UGSS over a draconian circular limiting the duration of employment of short term secretarial and clerical staff, ILO officials said.
 The Administrative Tribunal of the ILO condemned the FAO in judgement 4230 of Feb.21 after the former secretary general of the UGSS, Mauro Pace, sued the FAO for failing to consult with staff unions before issuing the circular. The Tribunal judgement ordered the FAO to withdraw the circular and UGSS officials now are urging FAO management to rehire all staff canned under the circular's provisions or to pay indemnities.
 The resounding victory may the first of other judgements on claims that staff associations and staff filed against measures taken at the FAO.
Many FAO staff are highly paid but many conditions of work were changed without following UN rules including abolition of teleworking arrangements for mothers with young children, abolition of language allowances, abolition of rental subsidies for field staff, flexible working arrangements, supplementary hardship payments, welfare payments for staff associations, Commissary duty free benefits including cheap booze and cigarettes, cuts in children education allowances. It is not known if the senior official who still hold key positions at FAO and were involved in the decisions on the cutbacks will be held to account.
 A delegation of trade unions, staff of the HUman Resources Division and diplomats accredited to the FAO recently met the newly appointed Human Resources DIrector Ms Greet De Leuw to complain, diplomatic sources told the Italian Insider.
 The delegation asked that rules be changed and complained that the senior officials who implemented and advised the former DIrector General José Graziano da Silva still are in place enjoying sky-high salaries and benefits packages at the troubled UN agency, the sources said.
 jp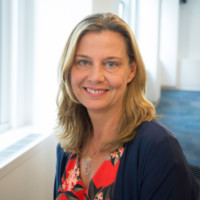 FAO HR Director Greet De Leeuw