Pivetti investigated while Mattarella urges collaboration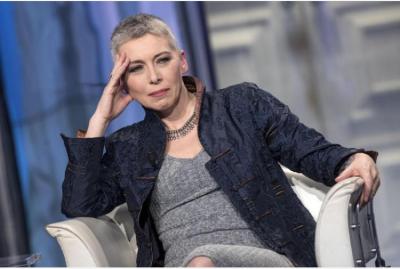 PHOTO CREDIT: TISCALINEWS
ROME - The Guardia di Finanza collected invoices and documents from the offices of 'Only Italia Customs & Logistics' on Thursday, as an investigation began into Chinese masks imported by the former President of the Chamber, Irene Pivetti, who allegedly transferred millions of personal protective equipment to Italy without a valid certificate of authorisation, as investigated by La Repubblica. Ms. Pivetti signed off on two contracts with the Civil Protection Agency in March to supply 15 million masks at a cost of 30 million euros.
  From the data on April 30, over the last 24 hours the number of new positive cases in Italy was 1,873, with 285 deceased and 4,893 healed. Officially, 101,551 people remain infected in Italy, according to the Civil Protection Agency.
  Prosecutor Ubaldo Pelosi explained the hypothesis of the crime, which includes fraud in the exercise of trade and violations of the customs law, and said that it was the purpose of the investigation to reconstruct the origin of the goods, the completeness of the documentation, its destination on the market, and any other fact of investigative interest, reported in Il Fatto Quotidiano.
  The Italian President, Sergio Mattarella, said on Friday that it was the "time for prudence, clarity from the government," and urged institutions to collaborate, with the national effort currently threatened by regional disagreements between the governors and the Palazzo Chigi.
  The northern region of Veneto diverged from the national government's plan on Monday, when it announced that it would lift some lockdown restrictions a week ahead of schedule, with the southern region of Calabria also deciding to act unilaterally against the government's decree on Thursday.
  While prominent politicians such as Matteo Salvini and Matteo Renzi have consistantly lambasted PM Conte's lockdown, internal pressure is also mounting through comments made by the Italian Family Minister, Elena Bonetti, and the Italian Agricultural Minister, Teresa Bellanova, who criticised contradictions within the 'phase 2' plan as having divided the Senate, as reported in Dagspia.
jmj