Fate of migrant vessel uncertain with conflicting reports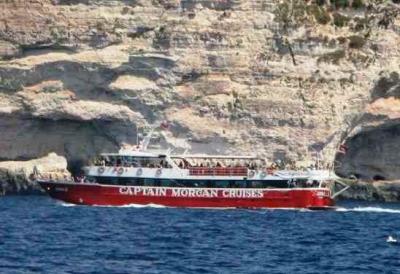 PHOTO CREDIT: MALTADISCOUNTCARD
VALLETTA – On Tuesday, a boat with 62 migrants, of which 13 were women and six were children, called an emergency helpline in distress, and lost telephone contact at 4:22 a.m on Wednesday, with reports that they were taking on water, according to an Alarm Phone report. Alarm Phone appealed directly to the Maltese authorities: "Do not let them drown and starve to death as you did with another migrant group two weeks ago!"
  On Wednesday, Alarm Phone revealed that they still couldn't contact the vessel, and that Malta's 'Rescue Coordination Center' were not answering the phone or responding to emails.
  It was revealed on Thursday that the Maltese government had commissioned a fishing vessel to rescue 57 migrants, who were to be transferred onto a private ship, the Captain Morgan, and that all were men and in good health, reported Malta Today.
  However, Alarm Phone tweeted on Thursday that "we are currently trying to verify whether the group that will be transferred onto the Captain Morgan vessel was the one that called us when in distress in Malta SAR," and stated that the verification process had been hampered by the authorities. There appear to be outstanding discrepancies as to the numbers of people and the gender breakdown.
  Along with Alarm Phone, 27 NGOs, including 'Mediterranea Saving Humans', signed a document on Thursday addressed to the Maltese government in Valletta, raising concerns that the boat may have been used to send the migrants back to Libya, reports La Stampa.
  The letter stated: "we are particularly disconcerted that the government has not even tried to explain its relationship with the private fishing vessel that brings migrants back to the atrocities in Libya," as quoted in La Stampa.
jmj