Beaches offer no escape but long term coastal plan in play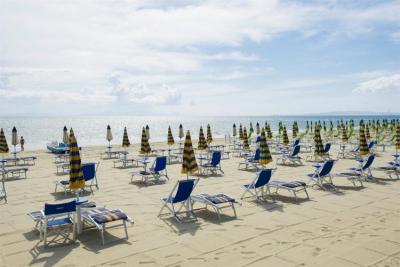 PHOTO CREDIT: ITALYMAGAZINE
ROME – Liberation Day, which usually entails a traditional procession to Piazzale Ostiense to commemorate the end of World War II in Italy, will instead involve the small ceremony of a wreath placement on Saturday morning, as authorities prepare to shut down opportunities for celebrations and social gatherings outside Rome by strengthening controls on all unwarranted travel over the weekend, under directives from the Italian Interior Ministry. 
  On Thursday, for the first time, data from the Civil Protection Agency indicated that there were more recoveries than new infections. The drop in the number of positive people was 851, largely due to the number of those recovered, although the number of dead over the 24 hours remained high at 464.
  Just as with Easter weekend, checkpoints during lockdown will multiply along the routes outside Rome from Saturday, with at least two thousand policemen, carabinieri, and financiers deployed to make sure that people do not move around. Within Rome, villas and parks will also be monitored by policemen on horseback, and they will be assisted by drones and helicopters, report Il Messaggero.
  Currently, those caught trying to escape to the beach by car or bike could face a fine of 533 euros, but plans are being put in place to allow people to access the coast in the summer. Andrea Coia, the president of the Productive Activities Commission of the Municipality of Rome, has said that a quota and social distancing rules will mean that people should be able to access the beach, but because there will not be room enough for everyone a shift schedule will be adopted, report La Repubblica.
  In the long term, Italian politician, Anna Laura Orrico, has said in an interview with La Repubblica that the emergency will be used to accelerate the rebirth of coastal towns, with a plan to bring broadband to 65000 small municipalities by 2023, as part of the smartworking revolution enabled by coronavirus. 
  "Where would you prefer to work? In the gray of an office or by the blue of the sea?" she said.
jmj