'Immuni' app rollout as Italy plans to transition to 'phase 2'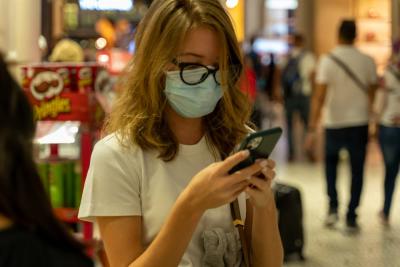 ROME – Italian Commissoner Domenico Arcuri signed an ordinance on Thursday to unveil the 'Immuni' app in Italy, which will serve as a clinical diary so that users can update their health status if they have coronavirus symptoms, and will function as a bluetooth tracking system to be used for contract tracing, report Il Sole 24 Ore. The app will not be mandatory, and to remain anonymous the app is expected to use a temporary user identification code.
  The total updated count from Friday stood at 172,434 positive cases in Italy, with those currently infected at 106,962. Over the last 24 hours, 575 died, and 2,563 recovered, according to the final daily bulletin from the Civil Protection Agency.
  "The health data show us that the pressure on the hospital structures has eased considerably," said Angelo Borrelli, the head of the Civil Protection Agency. "This is why we have decided to reshape the press conferences: we will continue to guarantee maximum transparency on data every day by conveying it on the site, while twice a week we will have a press conference."
  The Italian government chose the Milanese company 'Bending Spoons' out of 319 other proposals to design the 'Immuni' app, as the health system begins to cope with the epidemic and Italy prepares to enter phase 2 of the lockdown
  "I am very proud of the passion, self-sacrifice and competence of our engineers, scientists and the whole Immuni team. We have done, and will do, our best," said the CEO of Bending Spoons, Luca Ferrari.
  As Italy looks to how phase 2 will be managed, there are also investigations into the mismanagement of phase 1. On Friday, it was reported that about 270 elderly people have been hospitalised with respiratory problems from a Milan care home, some of which have already been diagnosed with pneumonia, reports La Repubblica.
  The Financial Police unit seized documents from the regional administration in Lombardy on Tuesday to investigate the mismanagement, Il Fatto Quotidiano report.
jmj