Seawatch and Italian Coast Guard dispute missing vessel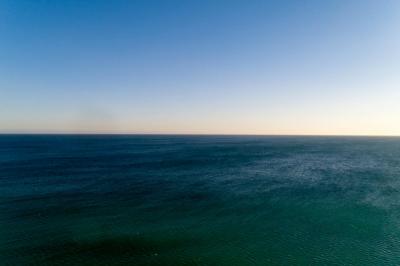 PHOTO CREDIT: UNHCR/Markel Redondo
TRIPOLI – A rubber dinghy in the Mediterranean, abandoned to the sea by Libyan authorities after a successful rescue intervention of migrants on board, caused SeaWatch to allege on Sunday that dozens of migrants might have been left to die after a boat overturned, according to the Italian Coast Guard. "The transmitted images do not reveal the presence of bodies, wrecks, or floating objects in the sea, near the dinghy or in the surrounding area," read a Italian Coast Guard press release.
   Seawatch had asked for an intervention from the European Commissioner for Human Rights, and accused Maltese and Italian authorities of abandoning the migrants who sent the distress signals. On Monday, the SeaWatch Twitter account posted a maritime information message from the Maltese authorities on Saturday which asked ships in the area to help, but said also that "Malta was not in a position to provide a place of safety," a statement that SeaWatch slammed as "madness."
   A vessel with 101 immigrants reached Sicily autonomously on Sunday, and was brought into port from a position of three miles off Pozzallo to be transferred to Ragusano. The mayor of Pozzallo, Roberto Ammatuna, defended the Italian government's closed port policy. "Italy is going through a difficult phase," he said. "There is an epidemic in progress. For their sake we cannot welcome them," as quoted from La Stampa.
  A group of 26 Italian parliamentarians drafted an appeal on Sunday to help migrants in need in the Mediterranean , reports Il Fatto Quotidiano.
  Italian politician Matteo Renzi also protested the closure of the ports on Sunday, stating on Twitter that: "The Italy we know does not close ports: it goes to fetch and save these brothers of ours." He did not sign the appeal.
jmj