Italian, 19, dies in London and 'could have been saved'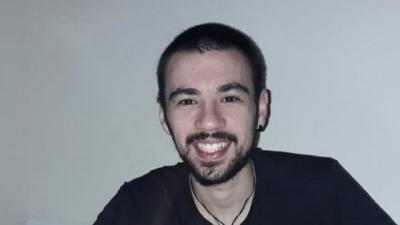 LONDON – Luca Di Nicola, an Italian citizen living in London, died on March 24, age 19, making him the youngest Italian to have died from coronavirus, with reports indicating that his death could have been prevented with earlier diagnosis. Di Nicola's aunt spoke to La Repubblica, and said that although "they called the ambulance, revived him, his lungs collapsed, full of water and blood," as quoted in La Repubblica. Althought they incubated him in intensive care, he died half an hour later, at around 7:00 p.m.
  Di Nicola was originally from Nereto, but lived in Enfield Town, a North London suburb, where he worked as an assistant cook. His family received the communication on Monday night, first through an email from the North Middlesex Hospital in London and then a phone call from the coroner.
  The young chef had been visited by a doctor the week before at home after displaying symptoms, but said that he did not have to worry because of his age, and had previously been given paracetamol by a GP, according to Di Nicola's aunt.
  The Italian Foreign Minister, Luigi Di Maio, has asked the Italian Embassy in London to clearly ascertain the causes that led to the death, and to give updates on the health of the young man's mother who also lives in the UK and is currently in self-isolation.
jmj