Clamp down on unfair commercial practices during virus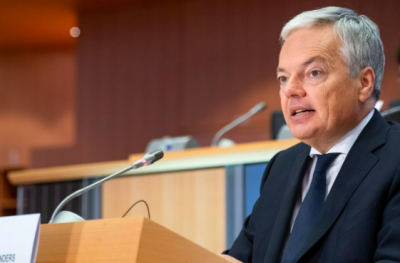 Mr. Didier Reynders, Photo Credit: EU 2019 EP
ROME – The ongoing health emergency, defined as a pandemic by the World Health Organization, is leading to the adoption of restrictive commercial measures to counter the effects of the COVID-19 virus. "Despicable commercial practices have not escaped the lens of our Antitrust authority which, in collaboration with the Guardia di Finanza, has launched an investigation against a website that marketed an antiviral drug for more than 600 euros," said Ms. Maria Pisanò, Director of the European Consumer Center Italy.
  While European and non-European governments are committed to the complex work of balancing all interested parties involved, there is no shortage of those who seek to benefit from the delicate ongoing situation, making money off the fears of consumers by selling products such as masks and hand sanitiser at exorbitant prices, in some cases more than tenfold. 
  Mr. Didier Reynders, Commissioner for Justice and Consumers, made assurances that the Commission and EU Member States would take all measures in their power to prevent dishonest conduct from being put in place and encouraged online sales following the example of Amazon and Facebook which have autonomously and voluntarily adopted measures against unfair commercial practices.
  Commissioner Reynders has also announced that a guide will soon be published to better identify the practices to be censured and to provide valuable assistance to national authorities," according to Ms. Monika Nardo, legal consultant of the European Consumer Center Italy.
gn/jmj