Mafia poised to take advantage of pandemic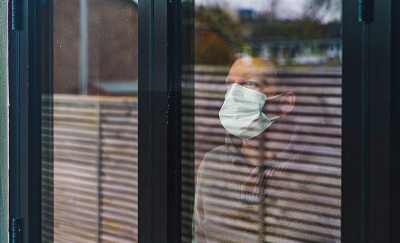 ROME – With the news cycle distorted and the postponement of legal trials putting judicial cases at risk, the Italian mafia looks set to profit from the coronavirus pandemic after decades of investment in disinfection companies, food distribution companies, waste companies, transport companies, and funeral homes, according to mafia expert Roberto Saviano.
  "The pandemic is the ideal place for mafias and the reason is simple: if you are hungry, you are looking for bread, it does not matter which oven it originates from and who is distributing it; if you need a drug, you pay, you don't wonder who is selling it to you, you just want it. It is only in times of peace and well-being that choice is possible," he wrote for La Repubblica.
  Mr. Saviano is the best-selling author of 'Gomorrah', an internationally best-selling investigative title that details the business operations of the Camorra mafia based in Naples. 
  Given that supply chains are stalling, and that Italy has had to reassign domestic resources to fight the coronavirus, any shift to a reliance on the domestic economy in times of scarcity will suit mafia organisations, claims Mr. Saviano. In the context of a pandemic, the mafia know exactly what people need and will give it to them only on their terms. Even in the healthcare profession, Mr. Saviano claims that organisations such as the Camorra and the 'Ndrangheta have infiltrated the very top.
  "What about the drug market at the time of the epidemic?" asks Mr. Saviano rhetorically. "The emergency has favoured gangs on the wholesale market. At this moment the controls in international ports have decreased, the loads pass more easily."
  "The drug pushers will have filled their warehouses, ready to take it out when the prices skyrocket; in the meantime they got rid of the poorer goods they had in stock, managing to place it at a much higher price than what the market would normally have allowed."
  Mr. Saviano claims that Europe is totally unprepared and "will probably end with coronavirus," as nationalistic whims are preventing the emergence of a common front.
  "The mafias do not respect borders," Mr. Saviano wrote. "They are not afraid of the suspension of Schengen, on the contrary, the closure of the borders benefits them because they have the means to get anywhere."
jmj