Italy Corona deaths, new infections dip for second day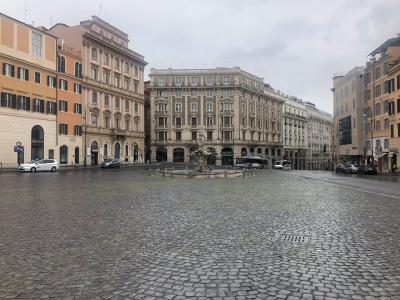 PHOTO CREDIT: Stephanie Lorenzo
 ROME -- The death toll in Italy and number of Coronavirus infections fell for a second day Monday, in what media hailed cautiously as good news though health authorities stopped short of pronouncing whether the epidemic may be peaking on the peninsula in response to lockdown.
 In all 601 people died in the 24 hours to Monday compared with 651 registerd on Sunday while the number of new infections was 3780 compared to 3957 on Sunday, civil protection officials said. The new infections took to over 50,000 the number of people infected with Covir,  of whom 3204 are in intensive care, 195 more than on Sunday, while 408 more people recovered from infection. 
 "We take note the (restrictive) measures are working but it is early to talk of a falling trend," said Silvio Bresaferro, president of the Higher Institute of Health. 
 "I don 't feel ready to make a judgement, because what we are seeing is the effect of what happened two weeks ago.  Our main effort is to avoid that in the south the same growth curve is repeated that was seen in the regions of the north," of Italy, he added. 
 Lombardy Welfare alderman Giulio Gallera was more optimistic, saying "It is not the time to sing victory, but we finally see a light at the end of the tunnel."
    Despite the let up in the contagion rate, the police have been given special powers to use drones to monitor the movements of citizens, and a meeting at the Cabinet has been arranged for Tuesday to discuss tightening sanctions for those found to have violated movement restrictions, according to government sources.
 jp-jmj