Champions League match 'sparked Bergamo death toll'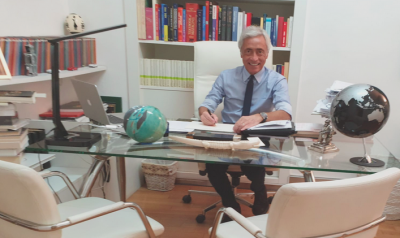 PHOTO CREDIT: Immunopo.it
MILAN – Francesco Le Foche, head of the immuno-infectious disease hospital in Rome, has said that the Champions League match between Valencia and Atalanta held on Feb 19 at the San Siro stadium in Milan with 40,000 fans in attendance, could be a major reason for the concentration in coronavirus cases in Bergamo, reports Dagospia.
  "It fits," the immunologist said in an interview with Dagospia. "A month has passed since that game. Times are relevant. The aggregation of thousands of people, two centimetres from each other, with manifestations of euphoria, screams, hugs, may have favoured viral replication."
  Bergamo has so far seen 533 deaths in Bergamo since the crisis began, with 93 alone over the last 24 hours. Le Foche wonders if the spread of the coronavirus in Bergamo was huge relative to other highly populated areas in Italy because there were more "trigger factors."
  Trigger factors, or catalysts that can suddenly activate the spread of the virus, could be latent, such as Bergamo's economically and socially active status, or its culture of neglecting seasonal aliments, but they could also be events, such as the Champions League match in Milan on Feb. 19.
jmj