American Academy in Rome to shut its doors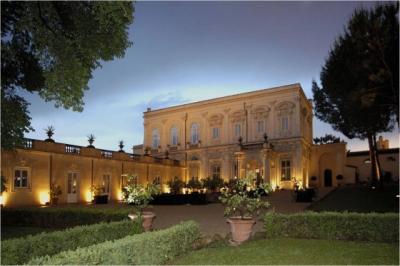 PHOTO CREDIT: AMERICANACADEMYROME
ROME – The American Academy in Rome (AAR) have closed as an institution for the safety of those residing in Rome, and will close the campus on April 3, according to a press release. 
  "While the situation continues to rapidly change in both Italy and the United States, it is clear that this will continue for months. The AAR has done its best to keep the community safe in the weeks since the COVID-19 outbreak in Italy, but is no longer able to house everyone until the end of the Fellowship year," read the statement, signed by President of the AAR, Mark Robbins.
  Professor Avinoam Shalem was set to be appointed director of the American Academy in Rome (AAR) in July, taking over from Mr. Robbins, but it looks increasingly likley that the institution will remain closed throughout the summer, given the coronavirus epidemic.
  All who are able to leave the campus before April 3 have been encouraged to do so by the AAR, which has pledged to support its Fellows however it can, such as through the continuation of stipends through the Fellowship period.
jmj