Finnair Italy positive first quarter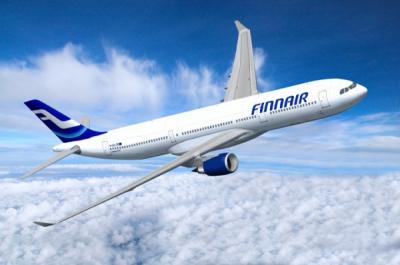 ROME -- Finnish flag carrier Finnair has reported excellent financial results for the first quarter of 2012 for its Italy branch.
 In a general situation  of lack of enthusiasm for the air travel market, broadly stable, the national airline of Finland increased significantly in Italy, in both revenues and number of passengers. In terms of the revenue, between early January and late March, the overall increase was +19.84 per cent. A significant number to be added to the even more positive total number of passengers: +28.55 per cent. Particularly remarkable the economy class segment, where the number of passengers rose by +30.28 per cent, while the revenue increase was +28.61 per cent.
 But the real surprises come from the Far East, with over ten destinations including China, India, Japan, Korea and Thailand, offering Finnair: in the first quarter of 2012 the Italian traffic increase to the destinations was as high as +27.91 per cent. One thing that rewards efforts operated by Finnair in the years to confirm itself as the main instrument of air connection between the Old Continent and the more distant parts of Asia via Helsinki's hub.
 But the good news for the Finnish carrier does not end here: the Skytrax airlines' evaluation website has confirmed the judgment of four stars for Finnair, in its world ranking program. The score obtained by Finnair is the highest among the Scandinavian countries, and is based on an impartial evaluation of all services offered by the airline. Skytrax has awarded four stars at the airport of Helsinki – Vantaa too.