Exhausted doctors and nurses infected in northern Italy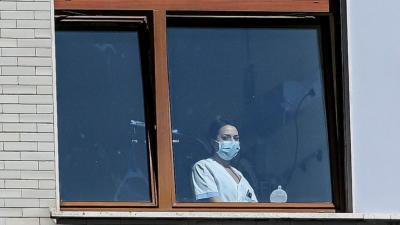 PHOTO CREDIT: THESOCIALPOST.IT
ROME – Over 2000 Italian doctors and nurses have been infected by coronavirus, as the figures rose by 313 on Sunday, according to the figures the Italian Higher Institute of Health bulletin. As part of the Italian government's 'Cura Italia' decree, 10,000 freshly graduated doctors under the age of 30 will be mobilised to cope with the health care demands, reports La Stampa, with the Minister for Universities, Gaetano Manfredi, saying that Italy has to "take this moment of difficulty to adapt to the needs of a changing society."
  Italian doctors are working 12 hour shifts, such as in Cremona hospital, just south of Milan, where the ward phone never stops ringing and where medical staff report that the days blur into one.
  "Before leaving the ward, you throw yourself under the water and wash yourself from head to toe – it feels like removing the virus from yourself," one medical worker told Corriere Della Sera.
  Cremona hospital have had to turn the Pulmonology department into a sub-intensive care unit in order to free up more beds due to the number of severe cases. The Director of the Pulmonology Department at the hospital told journalists that in his 40 years of medical practice he had never seen anything like it.
  Hospitals like Cremona have been have been stretched to breaking point across the northern regions of Italy. In Piedmont over the weekend, the numbers of infected doctors doubled from fifty to one hundred, and the Italian health service has been recruiting doctors from Cuba and Venezuela to aid in the crisis, according to Il Fatto Quotidiano.
  In a call with Italian Prime Minister Giuseppe Conte on Monday evening, Chinese President Xi Jinping said that China would send more doctors to provide medical supplies and assistance.
jmj