MEPs warn British 'herd immunity' puts Italians at risk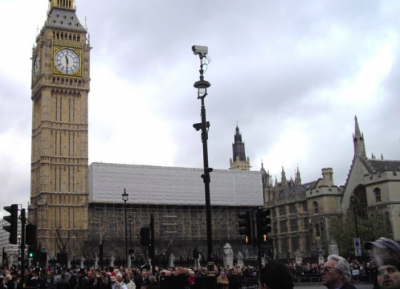 PHOTO CREDIT: WIKIPEDIACOMMONS
 ROME – Italians in Britain are at risk of contagion due to Premier Boris Johnson's "irresponsible inaction" and commitment to herd immunity, Italian Members of the European Parliament put to the European Commission. Citing the World Health Organisation (WHO) and the international scientific community, MEP Daniela Rondinelli, MEP Fabio Massimo Castaldo, MEP Eleonora Evi, and MEP Chiara Gemma, put questions to the Commission as to whether the British approach would put the 700,000 Italians currently in the UK at risk, and expose the EU to a second epidemic wave.
  "It is necessary to provide adequate measures for the protection of health and life of European citizens residing in the United Kingdom, helpless before the possibility of contagion. The right to a commercial 'special relationship' with the EU cannot be claimed post-Brexit, without adequate confirmation in the most fundamental rights of people, such as health," noted Rondinelli.
  The vast majority of people infected with Covid-19 are completely asymptomatic and thus represent a considerable source of contagion without social-distancing measures in place. The Professor of Clinical Immunology of the University of Florence, Sergio Romagnani, claims that between 50 per cent and 75 per cent of positive cases are asymptomatic, on the basis of a study on the inhabitants of Vo'Euganeo, report La Repubblica.
  The government's 'Cure Italy' decree means that new measures are in place for Italians who return from abroad, with the objective of ensuring that Italians who return to Italy from countries where containment measures have not been taken are put in safe conditions, the Italian Minister of Infrastructure, Paola De Micheli, explained on RaiNews24.
jmj